In some cases, you want to hide the date and time in the taskbar in Windows 11.

Method 1: Using Win11ClockToggler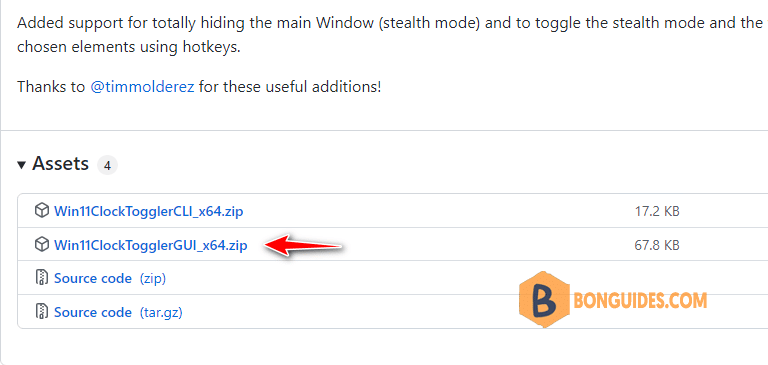 2. Extract downloaded file to a folder then open the app Win11ClockTogglerGUI.exe.

3. Click on the Toggle visibility button to hide the date and time in Windows 11 taskbar.

Now, you've a clean taskbar without the date and time icons.

Note: To get back the date and time, let's reopen the app then click on Restore & exit button.

Method 2: Using the Region settings
1. Open Control Panel in Windows 11 then select Change date, time or number formats under Clock and Region category.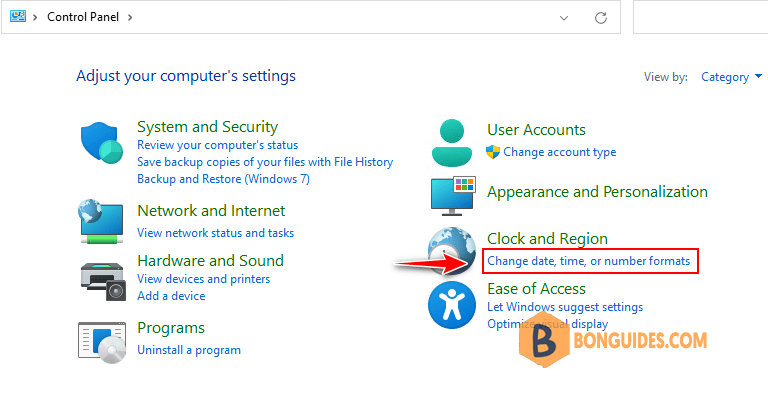 2. In the Region window, select Additional settings button.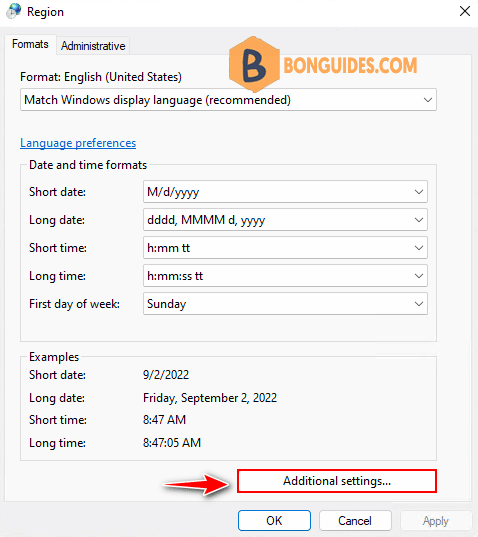 3. Now, select the Time tab the change the Short time format from h:mm tt to s.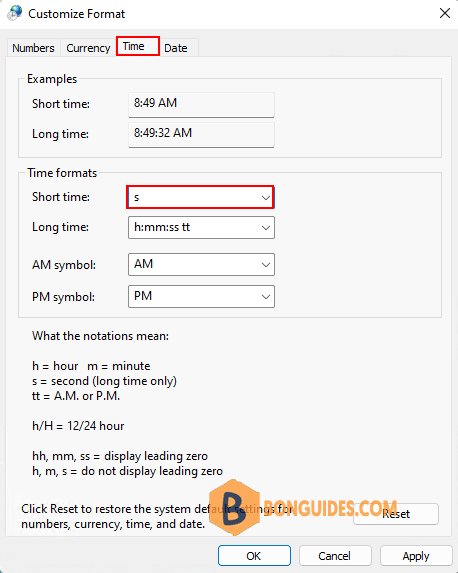 4. Navigate to the Date tab then change Short date format from M/d/yyyy to dddd.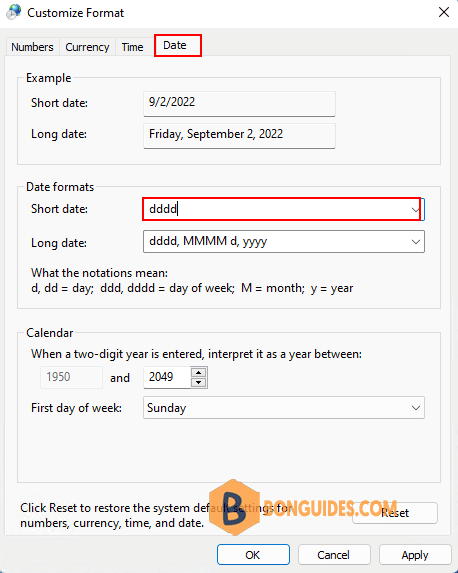 Don't forget click on Apply button to save the changes. Then you would get the final result like the below image.