Installing the Microsoft Graph Modules
Note
Note: You need install Microsoft Graph modules only once. In the next time, run Connect-MgGraph to connect to Microsoft Graph.
1️⃣ Open Windows PowerShell as administrator then run the following commands: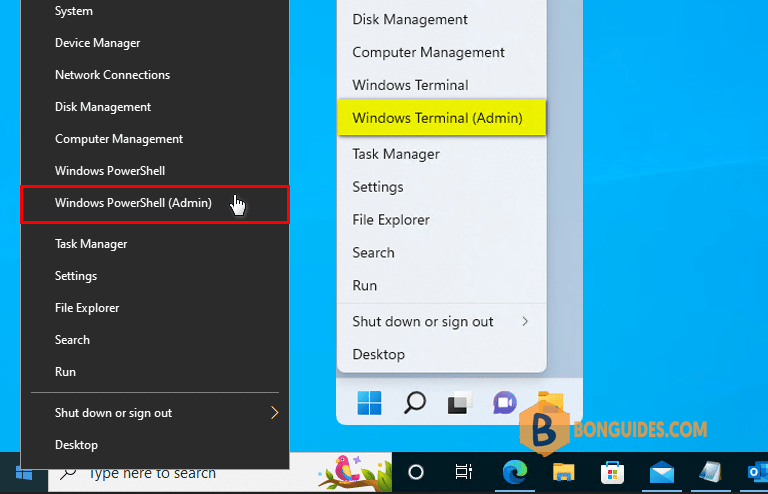 Set-ExecutionPolicy -ExecutionPolicy RemoteSigned -Force
Install-PackageProvider -Name NuGet -Force
Install-Module PowerShellGet -Force
Set-PSRepository -Name "PSGallery" -InstallationPolicy Trusted
Install-Module Microsoft.Graph -Force
Install-Module Microsoft.Graph.Beta -Force
Connecting to Microsoft Graph using Windows PowerShell
Use the Connect-MgGraph command to sign in with the required scopes. You'll need to sign in with an admin account to consent to the required scopes.
Connect-MgGraph -Scopes "User.Read.All","Group.ReadWrite.All"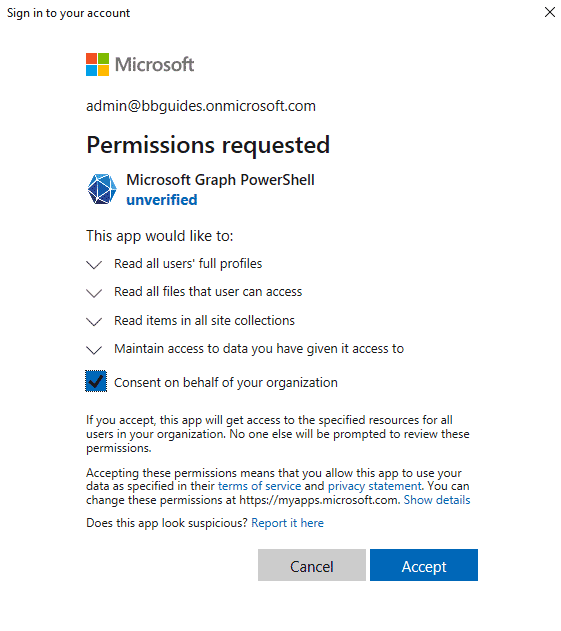 You can now use the Graph API. When you are working with Graph in PowerShell you can add additional scopes to your session by simply using the Connect-MsGraph command again with the new permissions.
List the user's joined teams
PS C:\> Get-MgUserJoinedTeam -UserId [email protected]

Id                                   DisplayName Description IsArchived
--                                   ----------- ----------- ----------
7fa305ba-61ef-4340-9d71-0ff9fa79192f Bon Ben     Bon Ben     False
1d60a3e4-04ad-4631-bcca-4e5c8d3a6a81 M365G       M365G       False
Use app-only authentication with the Microsoft Graph PowerShell
#Generate Access Token to use in the connection string to MSGraph
$AppId = '90cb4cab-xxxx-xxxx-xxxx-xxxxxxxxxxxx'
$TenantId = '95cb1f18-xxxx-xxxx-xxxx-xxxxxxxxxxxx'
$ClientSecret = 'app registration secret'
 
Import-Module MSAL.PS
$MsalToken = Get-MsalToken -TenantId $TenantId -ClientId $AppId -ClientSecret ($ClientSecret | ConvertTo-SecureString -AsPlainText -Force)
 
#Connect to Graph using access token
Connect-Graph -AccessToken $MsalToken.AccessToken