The File Because Another Process Locked The File
In some cases, your host crashed and when you try to start your VM then you got the error in the title for each of the VM disks and then it ends with a message that the VM failed to start:
The process cannot access the file because another process has locked a portion of the file… issue when you try to open a VM. The issue usually happen when the host computer lost power while the virtual machine is being working.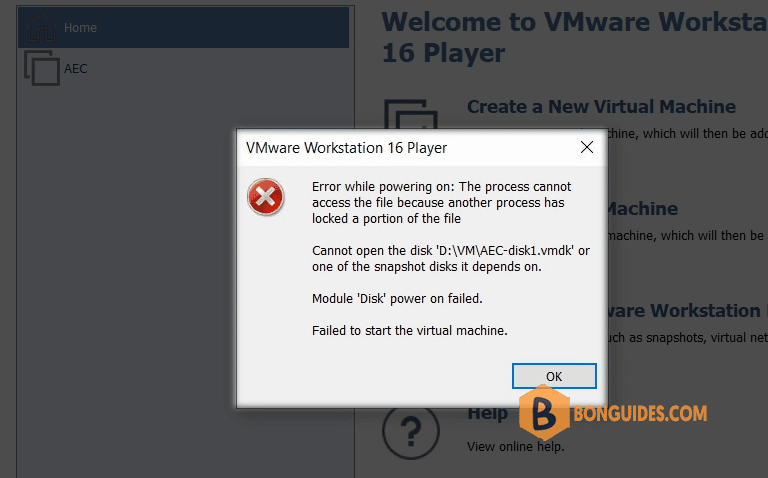 1. To fix it, let's go to the VM location then delete any *.lck files and folders in the VM folder.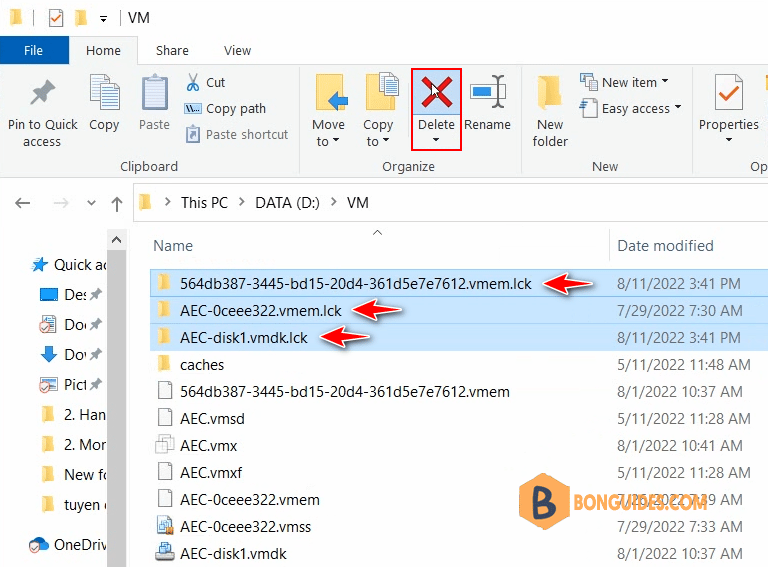 2. Reopen VMware Workstation or VMware Player then start the VM to verify it works.