Hide the VMware Workstation Menu Bar in Full Screen View
When you are in Full Screen view, the VMware Workstation shows a 1-pixel sliver bar at the top of your screen. You can set the VMware Workstation menu bar to hide all the time.

How to Hide the 1 Pixel Toolbar
The next annoyance is the 1-pixel silver at the top of your screen. While this serves to remind you how to access the toolbar, odds are you don't want that sliver there, especially if recording.
1. To hide it, let's exit the full screen mode. from the top menu bar, click on Edit > Preferences.

2. In the preferences window, select Display option then uncheck the checkbox Show toolbar edge when unpinned in full screen then click OK to save the changes.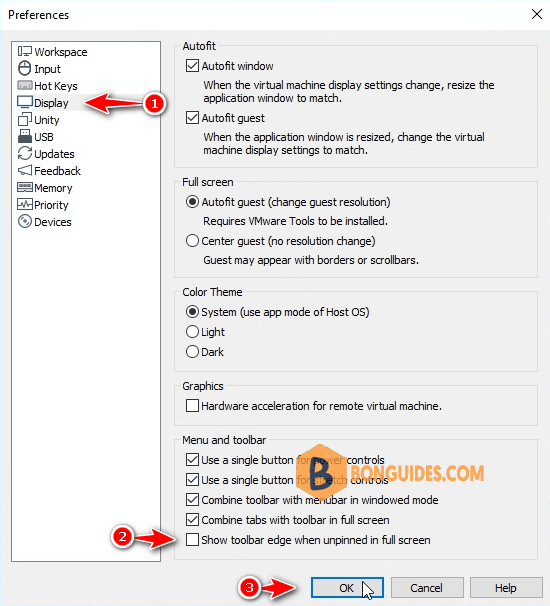 3. The changes are go into effect immediately, you can enter full screen mode again to verify it works.
Note
Note: You must have VMware Workstation. This option is not available in the free VMware Player.