The UEFI Interactive Shell Opens Instead of Booting Windows 11
A problem that you may encounter when opening this virtual machine is getting the UEFI interactive shell window instead of booting the system.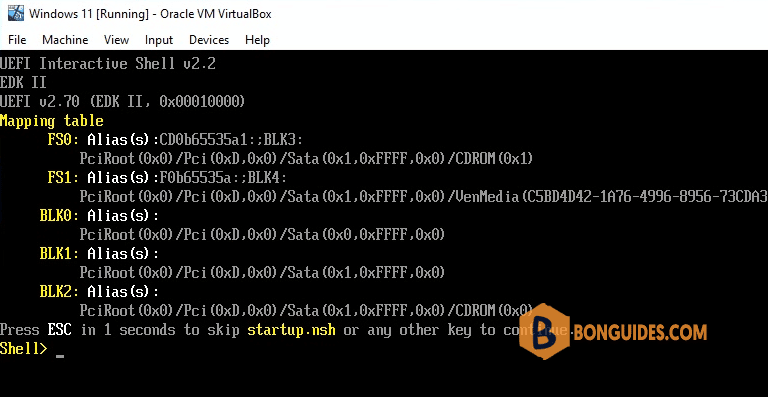 You might have accidentally enabled the EFI setting in your machine. To fix this issue, follow the steps below:
1. In the Oracle VM VirtualBox Manager, select the VM then open Settings. Or just right-click on it & open the Settings.
Note
Note: Turn off the virtual machine before open VM's settings.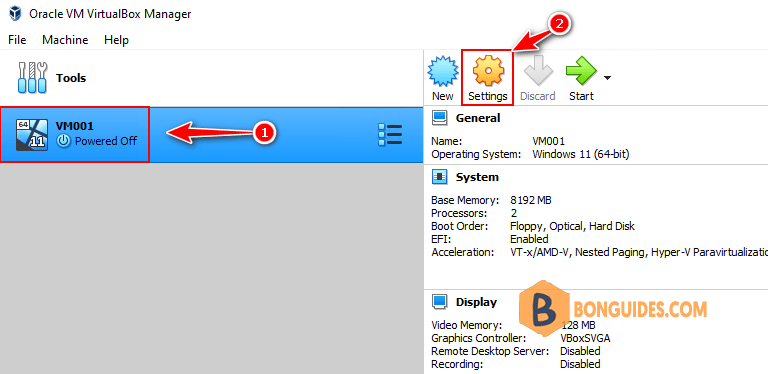 2. In the Settings, go to System | Extended features | Enable EFI. Now simply Uncheck "Enable EFI(special OSes only)" then save the change.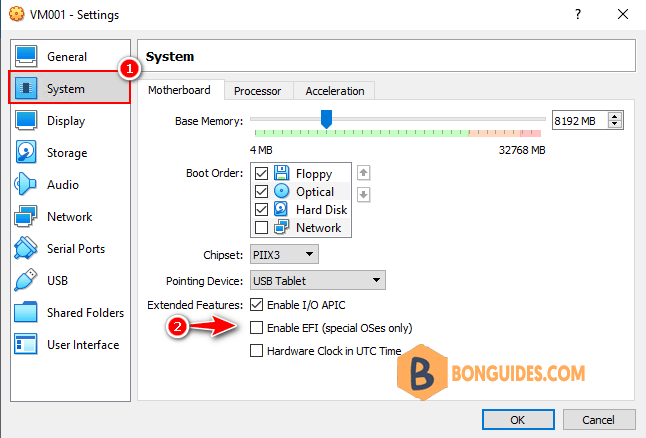 3. Start your virtual machine again. This will boot in the installation image instead off Interactive Shell