In some cases, you can not open the Outlook. Unexpected error has occurred.

Solution 1: Repair the installed Microsoft Office apps
1. Right click on the Windows start icon then select Apps & Features.
2. In the search box, find the Office app then click Modify button to repair it.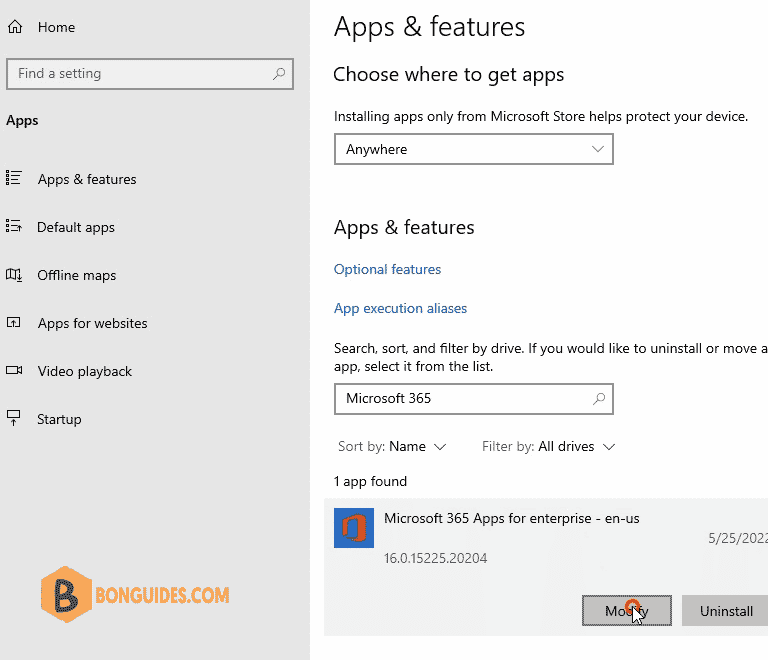 3. Select Online Repair then click Repair button.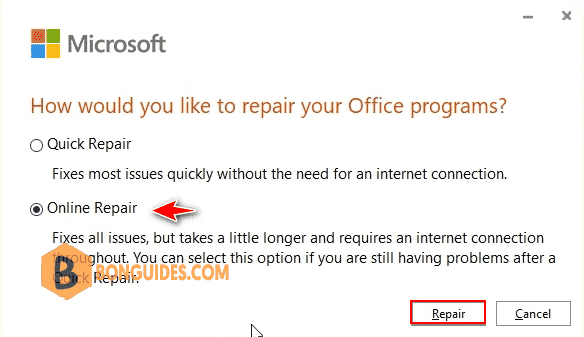 Solution 2: Remove the preinstalled Office app
In some cases, remove the small preinstalled Office app would fix the problem.