MathType compatibility in macOS
MathType is made by Design Science. The most recent version of MathType is version 7, which does not run in Catalina, Big Sur, Monterey and is not compatible with Office for Mac.
To install MathType for MAc, WIRIS provides the MathType Add-In through the Microsoft Store.
Install MathType Add-in for Mac
1. Open Word for Mac application then navigate to Insert | Add-ins | Get Add-ins.

2. In the search box, let's search mathtype then click to install MathType Add-in.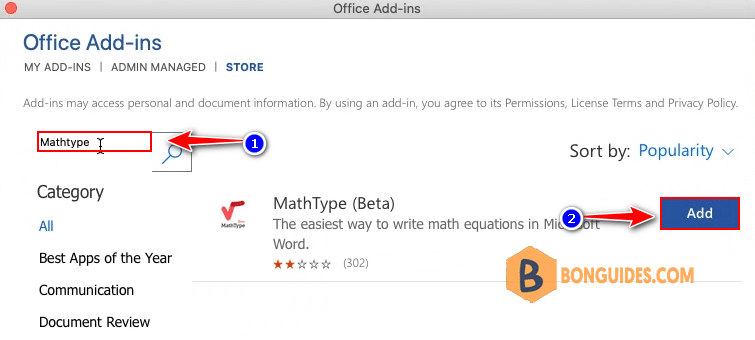 3. Select the checkbox to accept the terms and conditions then click .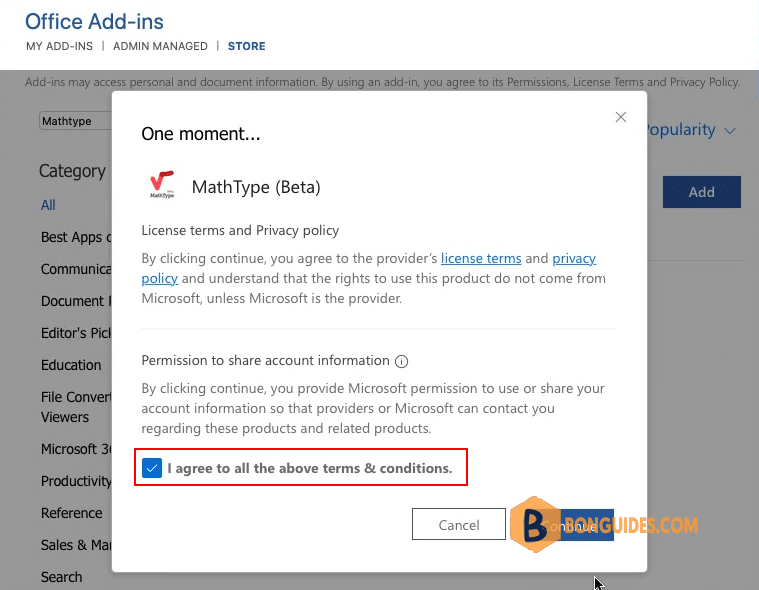 4. Once the Add-in was installed, you can access MathType through Home tab.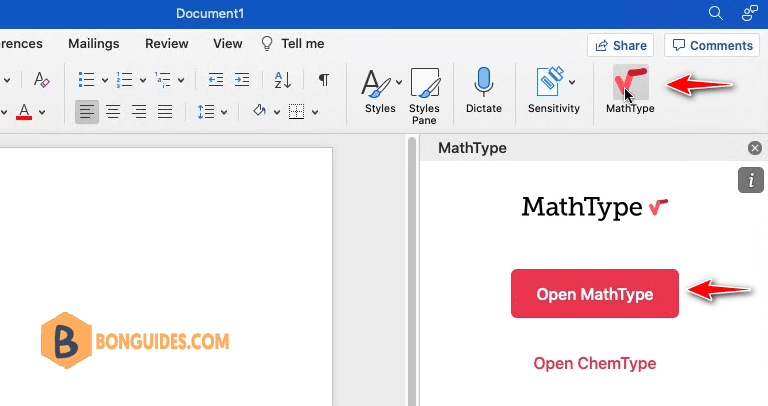 At the moment, the beta version of MathType add-in is free.