Microsoft's SQL Server Management Studio will connect by default to port 1433 and there's nowhere in the connect dialog to specify a different port from the default. To connect using a different port specify the servername, a comma, and then the port number as shown in this post.
Connect using a different port using a comma
The connection dialog in the SQL Server Management Studio client is shown in the screenshot below. Normally you would just type the server name into field but to specify a different port use a comma then the port number.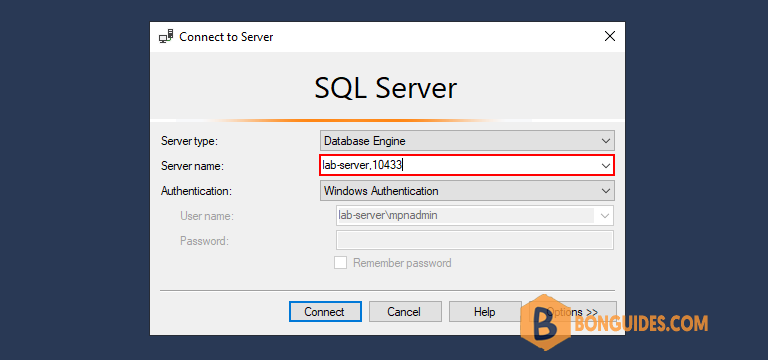 Connect to a instance using a different port
In some cases, you want to connect to a instance with custom port number.
servername\instance,port_number