Internet Download Manager
When you install IDM, the extension is added automatically to your default browser. Whenever you are watching any video on YouTube or any other site, you will see "Download this video" button appear on top of it. If you are seeing this tab then IDM is working perfectly.
If not then there might be a problem in the IDM extension for Brave browser. If you have an IDM extension problem then we will help you in fixing it.
Downloading the IDM Extension for Brave browser
The IDM extension is hosted by Chrome Web Store. To be able to use it in Brave browser, you have to install it from Chrome Web Store.
The Internet Download Manager extension is hidden on Google Store, and it cannot be searched as well. This is made by design, because there is no sense to install extension without IDM, also the extension should be installed automatically during IDM installation.
Note
Please note that all IDM extensions that can be found in Google Store are fake and should not be used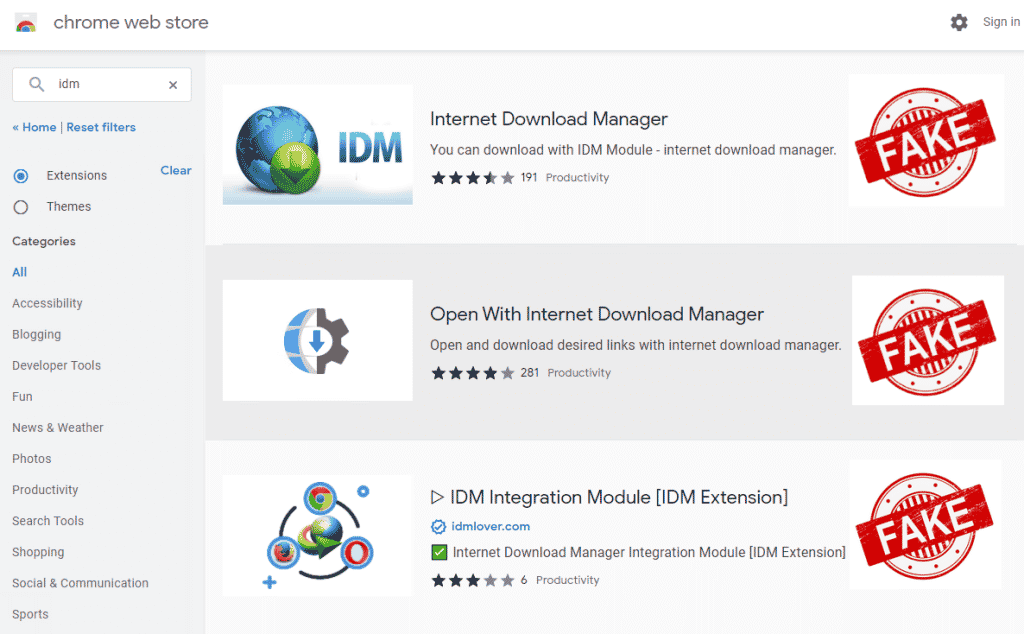 If extension is not installed automatically, then install "IDM Integration Module" extension from Chrome Web Store using direct link below:
As you can see, the official IDM extension is trusted by over 10 millions users. Let click on Add to Brave button to install it.

Now, click on Add extension button to install Internet Download Manager extension in Brave browser.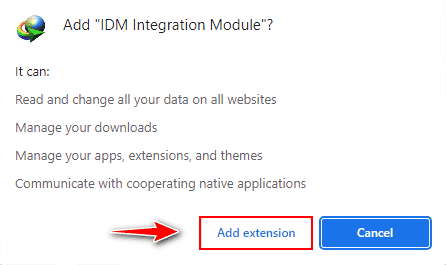 Finally, open a YouTube video to verify it works.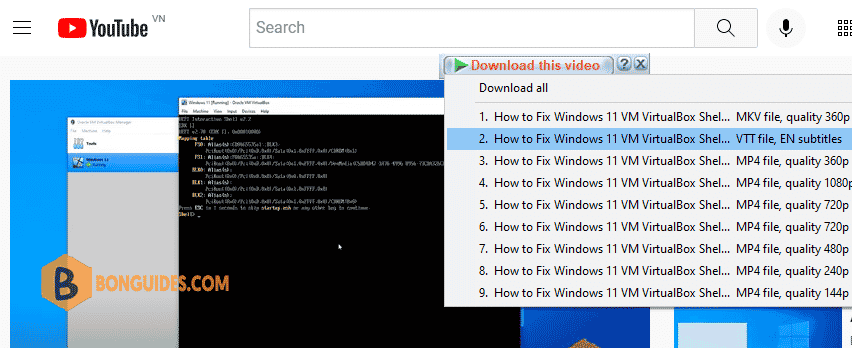 Enable IDM extension in incognito mode in Brave browser
Type brave://extensions/ in the address bar to navigate to Brave extensions page. Or you can visit Brave menu | Extensions.
You can see IDM Integration Module is installed, click on the Details link.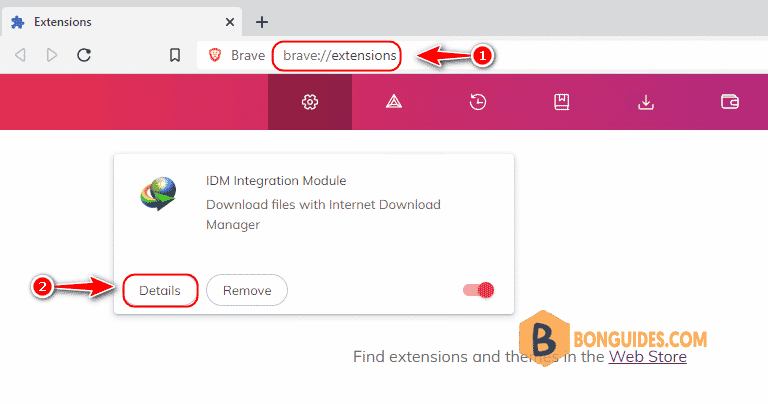 If you use incognito mode in Brave browser, you need to enable "Allow in incognito" checkbox.