MathType for Google Workspace
MathType is available for Google Docs and Google Slides. Creating and editing an equation is straightforward. Just find the MathType option in the Add-ons drop-down menu and start editing.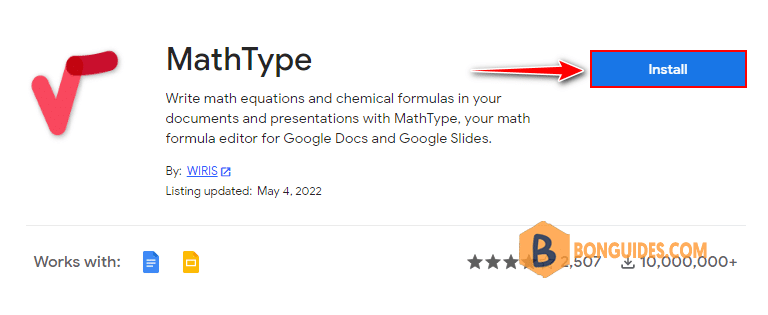 2. Click to start installing.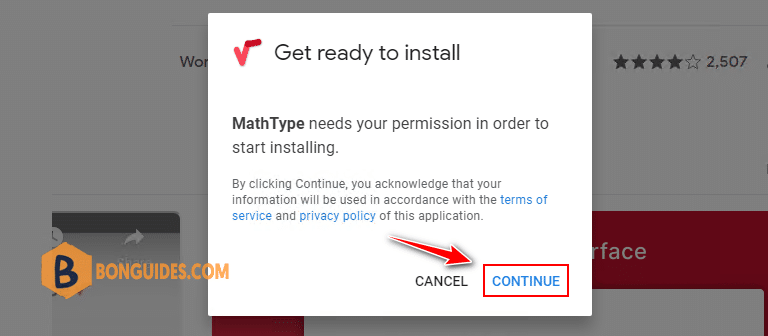 3. Sign in into your Google account then click button to grant permission for MathType.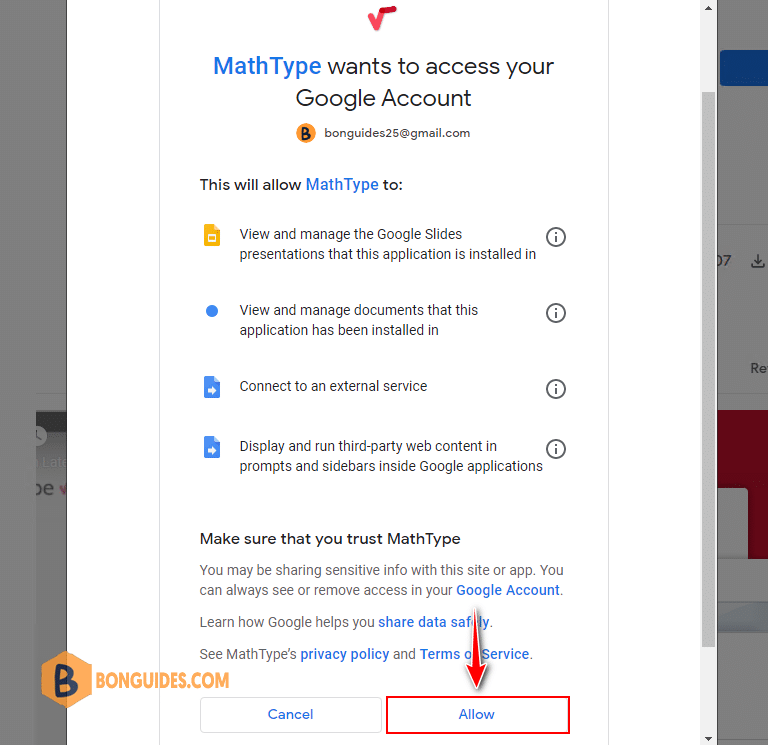 4. MathType has been installed. Let's open Google Docs or Google Slides then open MathType through Extensions tab.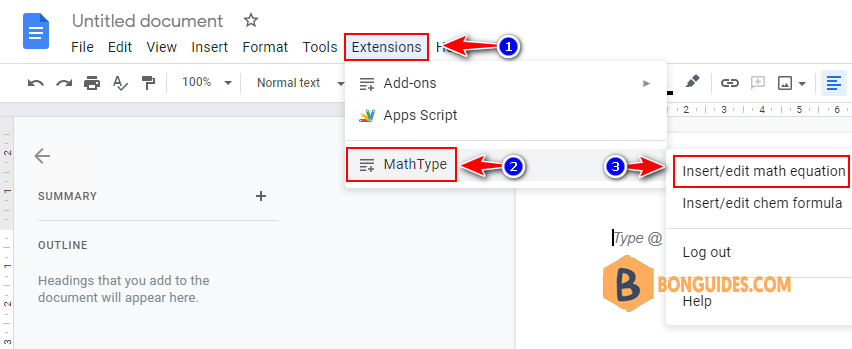 5. The first time you install the MathType for Google add-on we offer a 30-day free trial to test all the features. When this period expires you will need to buy a subscription in order to continue using MathType for Google.