Questions from your Mac users
Outlook looks different from before. Can I get the old looking version of Outlook back?
How do I revert back to the legacy version of Outlook on my Mac?
Mac has a new user interface (UI) for Outlook that is being tested. However, it is an optional feature that can be disabled.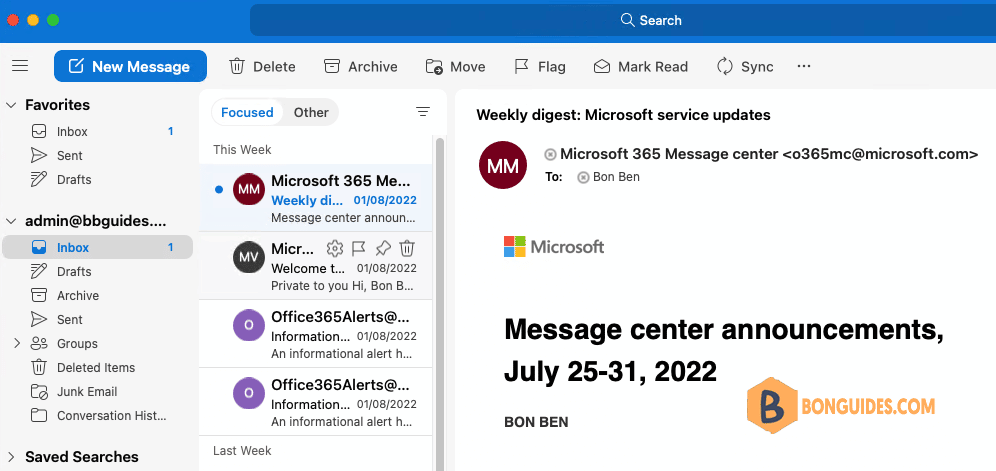 Turn off New Outlook for Mac
With Mac OS Catalina, Big Sur, and Monterey Outlook for Mac is allowing people to install an Alpha Version of their latest Outlook for Mac.
Use the following steps to disable the "New Outlook" option:
Outlook for Mac 16.58 and Higher:
1. Open Outlook for Mac > Select Help in the Tool bar > Select "Revert to Legacy Outlook".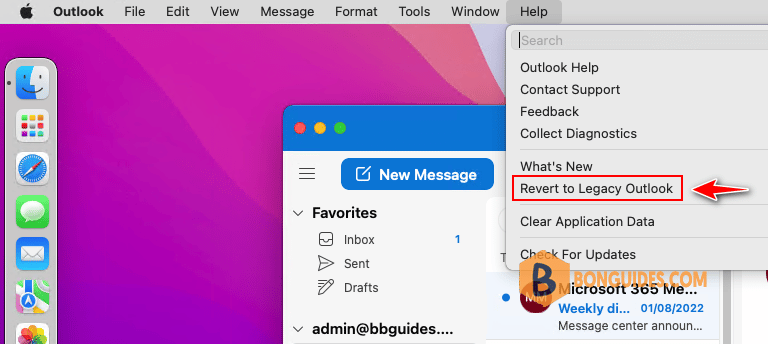 2. Give an any feedback to Microsoft then click Submit button.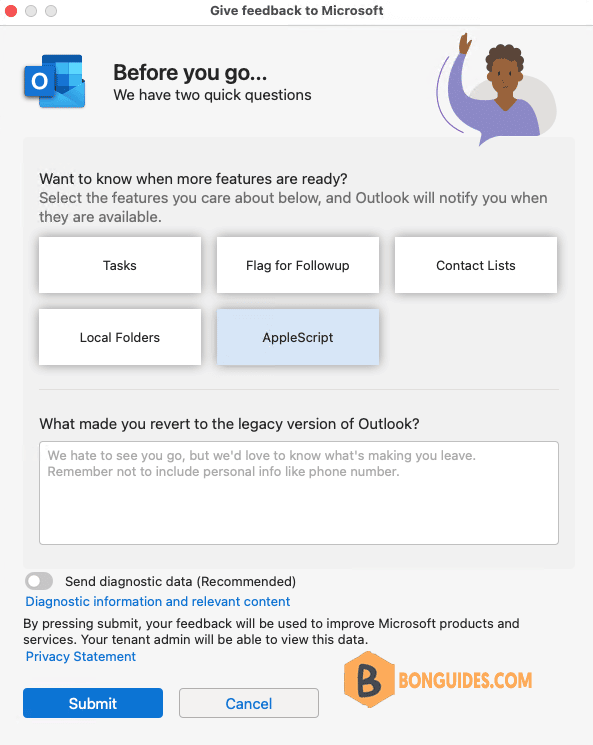 Now, the Outlook app reverts back to the old version. If you want to get the New Outlook again, let's toggle New Outlook switch to On.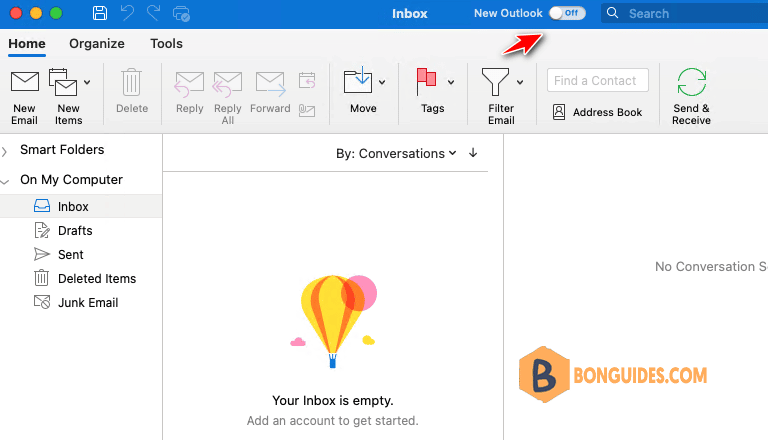 Outlook for Mac 16.57 and lower:
Open Outlook for Mac | On the Outlook title bar (in the top right) set the "New Outlook" switch to the Off position.