Here's a complete step by step tutorial for Gmail users on how they can remove the 'Social' and 'Promotions' categories and receive their email in one inbox.
Receiving All Your Email in One Place in Gmail
Gmail is probably the most reliable email service out there right and for a lot of good reasons. But it can get a little frustrating at times for users especially when the service tries to make things 'simple' by organizing email in tabs for easier access.
Granted, your social and promotion emails must not come in the way of your important ones, but you are still bound to make several jumps between categories if you are going to delete the emails anyway.
Sure, you can click or tap on the 'All Mail' option in Gmail to view everything in one place. How about you don't have to do anything at all and land straight into your primary inbox with all your emails sitting right in front of you?

2. On the top right hand corner you'll see the settings icon. The which which looks like a cogwheel. Click on it then click See all settings.

3. Click on the Inbox tab then deselect Social, Promotions, Updates and Forums and you'll revert back to your old-school style inbox with everything available to view in one place.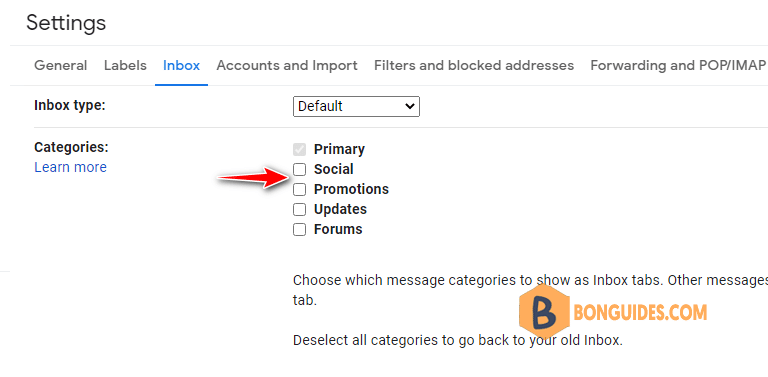 Once you make these changes on the desktop, they will be reflected in the mobile apps too, so you can rest assured that you don't have to fiddle around with anything to get a one-and-only inbox for your email account.