In this post, how to Increase MDaemon WorldClient Attachment Size. By default, the maximum attachment size of MDaemon mail server is 25MB.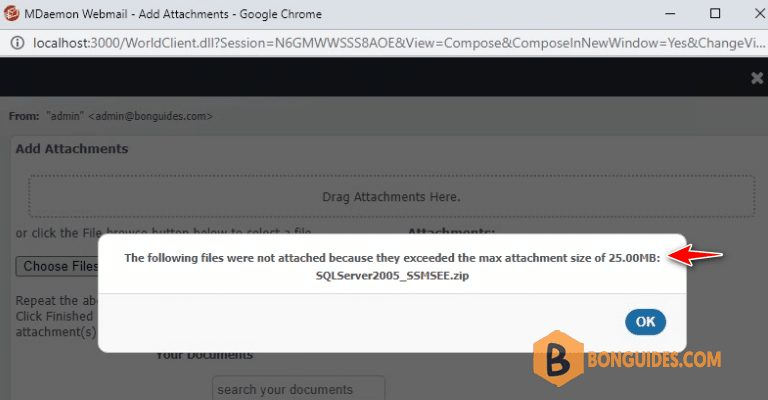 1. On the mail server, go to this location C:\MDaemon\WorldClient\
2. Open the file Domains.ini using a text editor.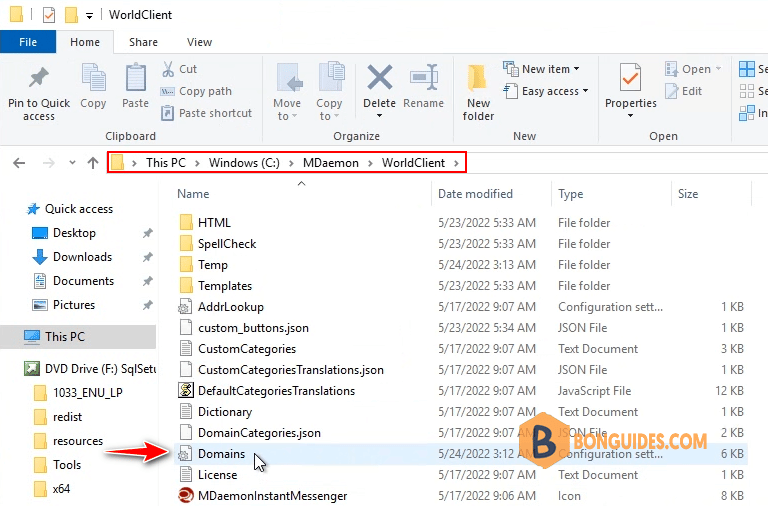 3. Search MaxAttachmentSize.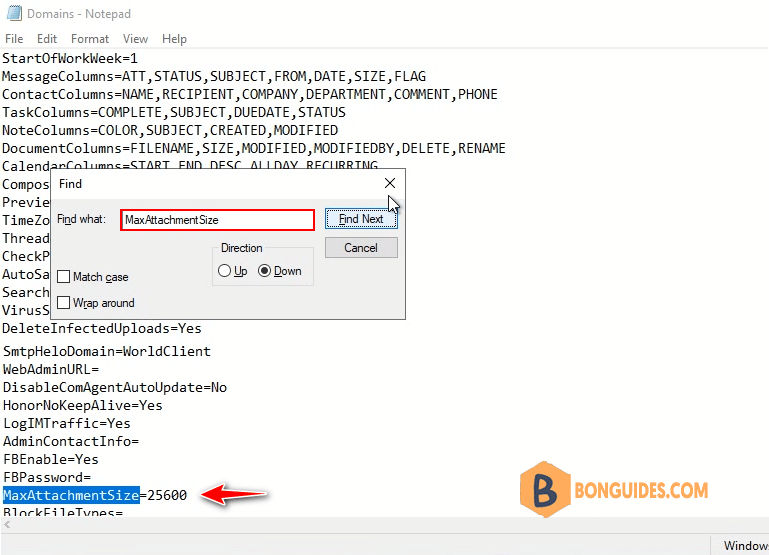 4. Change MaxAttachmentSize and MaxComposeAttachmentSize to any values as you need. Please note values are in KB.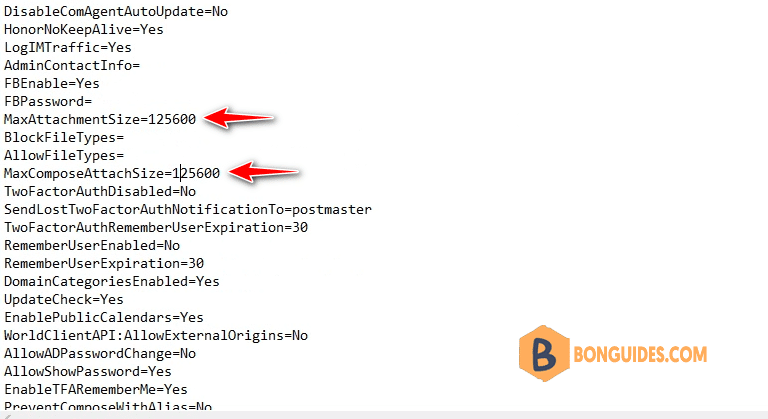 5. Stop then restart MDaemon service then compose a new email to verify it works.