In some cases, when you install VirtualBox Guest Additions Tools, you got this error: Unable to insert the virtual optical disk into the machine.
The root of the problem is the installation iso image cannot be unmount.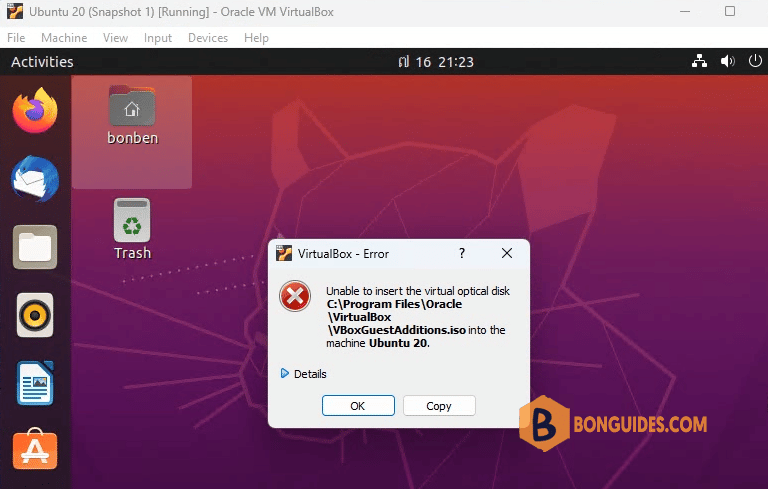 To fix it, in the VM console, navigate to Devices tab | Hover on Optical Drives | Select Remove disk from virtual drive.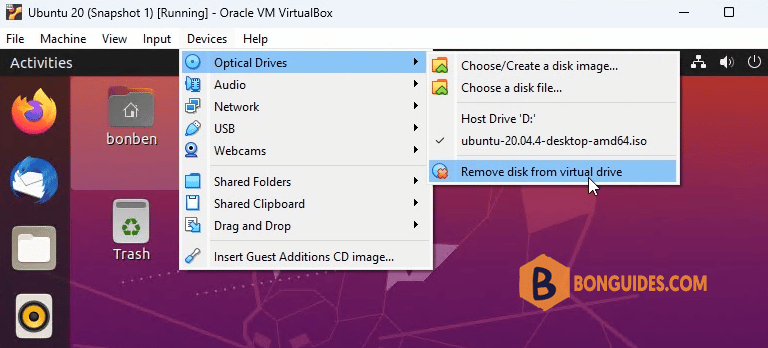 In the VirtualBox Question window, select button. Once the disk is Unmounted, try install VirtualBox Guest Additions tools again.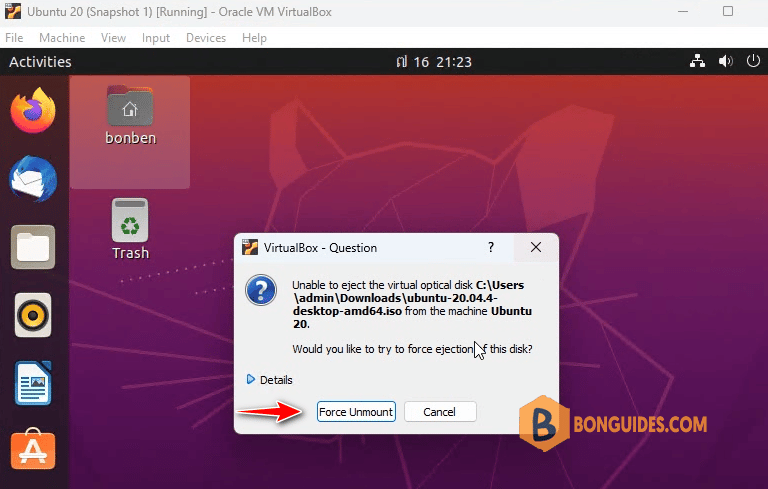 When the virtual machine is turn off
If the VM is turn off, you can remove the installation disk from details VM page.
Under Storage section, right click on the Optical drive then select Remove disk from virtual machine.