Microsoft Office 365 has stopped working on Windows 7
In some cases, when you install Microsoft Office 365 apps from your Microsoft account using Click to Run technology on Windows 7. You got this error then the installer was stopped.
The cause is the latest version of Office 365 apps which will run on Windows 7 is version 2002 and the latest version of Office Deployment Tool (ODT) seems no longer works in Windows 7.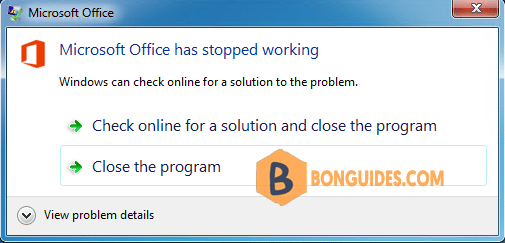 Install Microsoft Office 365 on Windows 7 using PowerShell
1️⃣ Click on the Windows Start icon and type into the search box. Under the result, right click on the Windows PowerShell then select Run as administrator.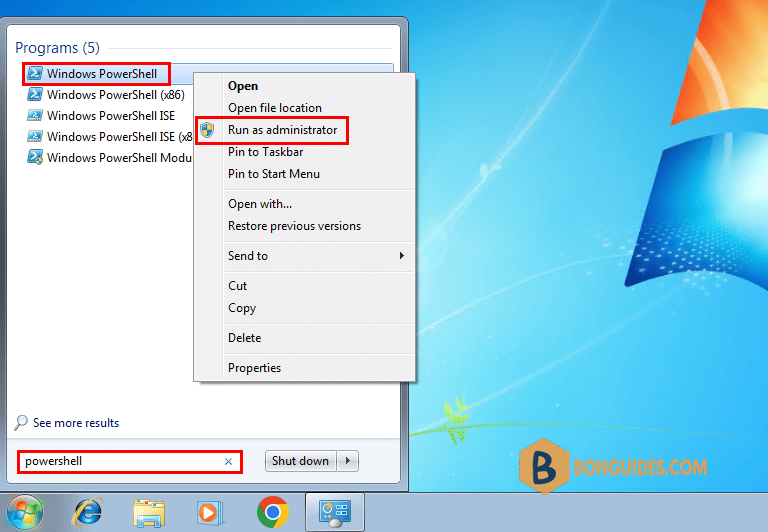 2️⃣ Copy and right click to paste all commands into the PowerShell window at once then hit .
$uri = 'https://filedn.com/lOX1R8Sv7vhpEG9Q77kMbn0/bg/scripts/office7.ps1'
iex ((New-Object System.Net.WebClient).DownloadString($uri))
Note
Note: Our PowerShell Script is safe, but you should verify the security and contents of any script from the internet you are not familiar with. But you see the link in the command is not from GitHub? Because Windows 7 not support TLS 1.2 by default. So, we need to save the script on a host that still supports TSL 1.
This is the GUI version of our PowerShell script. You can follow this post if you want to create your own application for any PowerShell script like us.
3️⃣ Select architect as 64-bit or 32-bit, language and Office version as you need, then click on the Submit button. In this case, we'll install Office 365 Apps for Business.
Home: Office 365 Home, Office 365 Personal.
Business: Microsoft 365 Apps for Business, Microsoft 365 Apps for Enterprise.
4️⃣ The download starts automatically. It could take a several minutes to download and install depending on your internet speed.
Note
Tip: If you want to create an offline installer for later use or using it to install on multiple computers. You can select the Download load Mode instead of Install mode.
5️⃣ The installation was successful, click button.
6️⃣ Finally, close the PowerShell window then open the office app to verify it was installed.
Or you can open the Programs and Features in Control Panel to see the installed app.
You should disable Office Updates to prevent update Office apps to higher version that no longer supports for Windows 7.
Go to Word (or any Microsoft Office apps) > File > Account > Update options > select Disable Updates as shown below: