In this post, you can customize your Windows 10 lock screen. Try changing the background to a favorite photo or slide show.
Customize your lock screen image
1. Right click on any blank area on the desktop then select Personalize.
Note
Alternatively: You can right click on Windows start icon > Settings > Personalization.

2. In the Settings page, select Lock screen option in the left side.
3. By default the Personalize your lock screen is Windows spotlight. You can click on it then select Picture or Slideshow.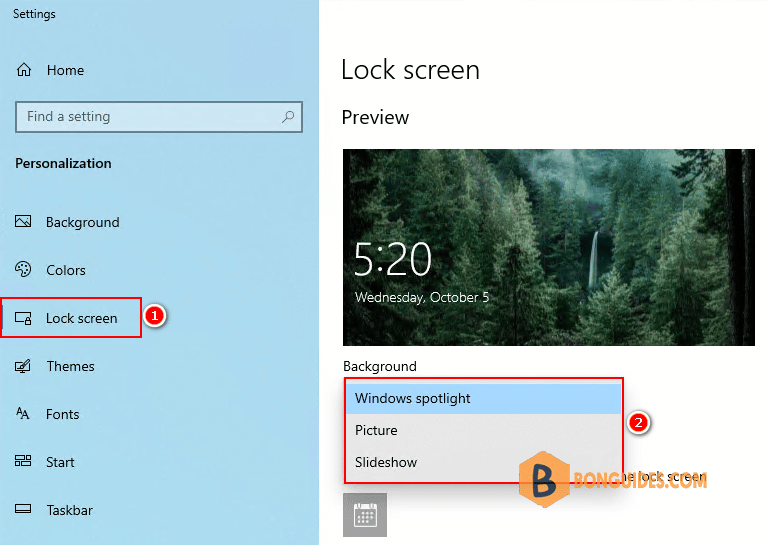 4. Select a recent image, or select Browse photos, then select the photo you want to use.
Note
Slideshow: If you want to use slideshow in the lock screen. You need select a folder contain your favorite images.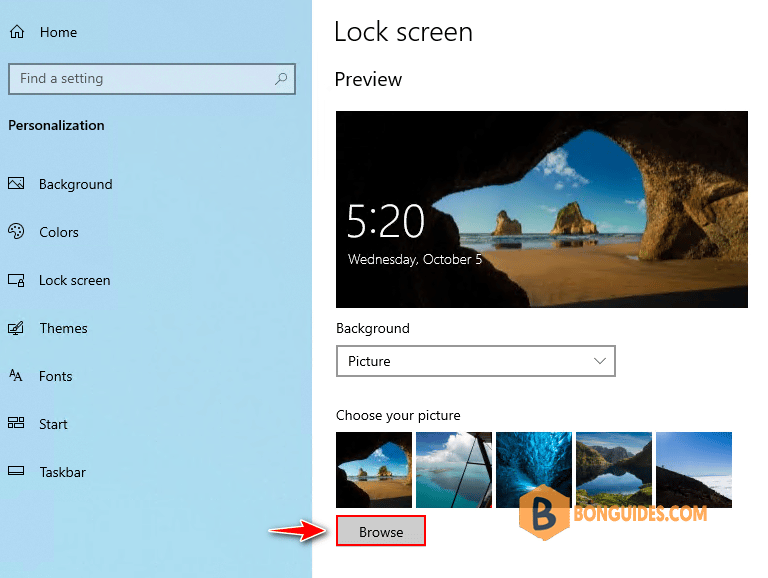 5. Once done, you can see the preview of the lock screen.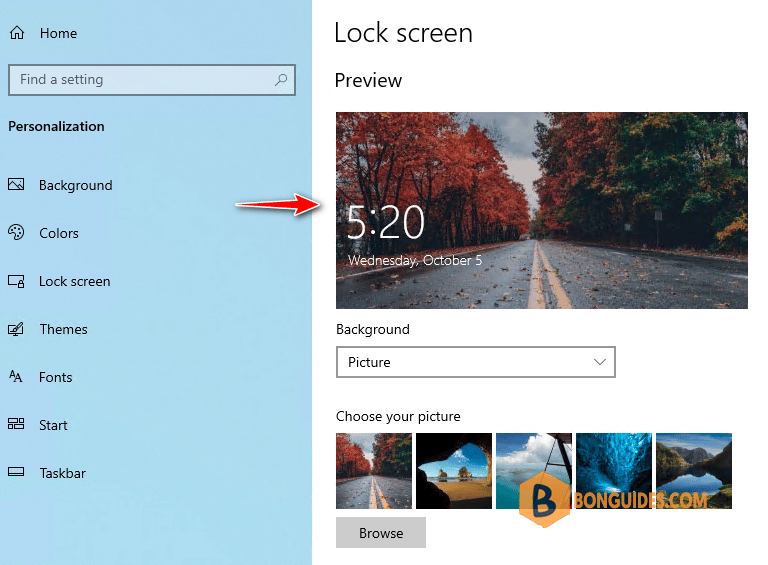 Finally, sign out or press to lock your device. The image should appear on the lock screen.